My name is Mrs Hardy and I am the English lead. Please do not hesitate to contact me if you require any information about English at Rosehill or advice on ways in which to help your child/children!
English at Rosehill
Our Intent:
At Rosehill, we believe that the development of language and literacy skills is of the highest priority. We have a diverse intake of children who between them speak many different languages. Whilst we value all languages, our aim is for all children to develop the necessary skills to become effective users of the English language in a collaborative and inclusive environment.
In studying English, our children develop skills in reading, writing, speaking and listening enabling them to express themselves creatively and imaginatively and to communicate with others effectively. Our teaching and learning recognises the current thinking on the National Curriculum as well as harnessing aspects of other creative and innovative approaches in order to provide a broad and balanced scheme of work for our children.
We believe that:
Every child has the right to achieve their maximum potential without a pre-conceived limit being put on their ability and attainment.

The ability to succeed is not fixed and this is clear in both lesson design and class teaching.

All children should be given the opportunity to access the lesson regardless of previous attainment.

High expectations should be made clear to all learners.

Emphasising the high value of English education to all staff, pupils, parents and carers is key to our children becoming successful learners in English.

All staff should actively attempt to improve their pedagogical understanding of reading, writing and communication and language wherever possible, and feel supported by school leadership to this aim.
Implementation and impact:
English is taught as a discrete lesson on a daily basis, lessons follow the National Curriculum for English combined with quality engaging texts and is enhanced by a scheme called Focus Education. Wherever possible, cross-curricular links are made with English through thematic plans. Children are taught in a mixture of mixed ability Kagan groups and ability groups for English and ability groups for phonics and spelling. We teach children to understand a range of genres, building on children's understanding year after year, ensuring continuity and progression in the teaching of English. We use two main types of writing across Key Stage 1: writing to entertain and to inform.
The curriculum has been devised by senior leaders to ensure pupils are exposed to a wide range of genre, stories and poetry during their time at Rosehill. The daily lessons also include explicit teaching of grammar and punctuation and may also include drama and performing. Whilst handwriting and spelling are taught explicitly, in additional lessons pupils are expected to have neat handwriting and correct spelling in in their daily English lesson. Children are encouraged to use adventurous vocabulary in their work which they learn during their reading.
Each half term children complete an unaided writing assessment where they are given the opportunity to show off all the skills they have learnt during the term.
We provide our children with a clear purpose and audience for writing. Every unit of writing throughout school is matched to a quality-text to provide a relevant stimulus for reading and writing. Text-level work (genre outcomes) and word and sentence level objectives are mapped alongside to ensure coverage is met. This means that the children are equipped with the skills and tools needed to write fluently for a range of meaningful purposes throughout the years. We aim to include 'classic literature' and award-winning new releases:
Foundation Stage
Children are immersed in a language rich environment to promote and develop a love of reading/books and early writing skills:
Writing to Entertain:
Writing to Inform
Lists, captions, letters, labels, menus……….
Year 1
Writing to Entertain:
Traditional tales

Narrative with repeated patterns

Poetry (calligrams/shape, traditional rhymes, learning by heart/performance)
Writing to Inform:
Recount of familiar event/personal experience

Captions, labels, invitations, letters, menus, postcards
Year 2
Writing to Entertain:
Writing to Inform:
Non-chronological report

Instructions

Recount (letter)

Advert
The Early Years
We recognise that play is an essential part of early learning: it is the life-blood of the learning process. As children play, they are developing the cognitive, socio-emotional and physical skills they will need to take them into a successful adult hood.
Our nursery and reception classes deliver a curriculum based on the framework for the Early Years Foundation Stage. This describes the seven areas of learning and development which "must be implemented through planned, purposeful play".
The framework also states that "Practitioners must respond to each child's emerging needs and interests, guiding their development through warm, positive interaction." We have a fantastic team of adults who put this into practice every day.
In addition, the framework describes three characteristics of effective teaching and learning: playing and exploring; active learning and creating and thinking critically." These describe exactly the approach we take to learning in our foundation stage
The Prime Areas
Communication and Language
Listening and attention: children listen attentively in a range of situations. They listen to stories, accurately anticipating key events and respond to what they hear with relevant comments, questions or actions. They give their attention to what others say and respond appropriately, while engaged in another activity.
Understanding: children follow instructions involving several ideas or actions. They answer 'how' and 'why' questions about their experiences and in response to stories or events.
Speaking: children express themselves effectively, showing awareness of listeners' needs. They use past, present and future forms accurately when talking about events that have happened or are to happen in the future. They develop their own narratives and explanations by connecting ideas or events.
The Specific Areas
Literacy
Reading: children read and understand simple sentences. They use phonic knowledge to decode regular words and read them aloud accurately. They also read some common irregular words. They demonstrate understanding when talking with others about what they have read.
Writing: children use their phonic knowledge to write words in ways which match their spoken sounds. They also write some irregular common words. They write simple sentences which can be read by themselves and others. Some words are spelt correctly and others are phonetically plausible.
The term "literacy" is used by some to simply describe reading and writing however, it covers a much wider range of learning.
Literacy in the early years includes talking about books, print in the environment, early mark making and writing, as well as sharing books and reading.
Each week the children sing a new Nursery Rhyme and have a quality text read to them daily. Each area of our classroom is enhanced with activities which are linked to our key song and book of the week and the children have opportunities to develop their learning, through child initiated play.
https://foundationyears.org.uk/files/2012/03/Development-Matters-FINAL-PRINT-AMENDED.pdf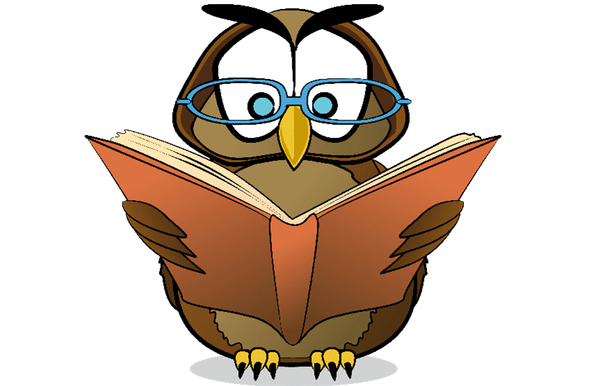 Reading

At Rosehill we believe that creating a life-long love of reading in our children is of paramount importance. Each classroom has a reading area, children visit the school library once a week from where they can borrow a book to take home and they all have a reading book which is changed at least once a week. Four times a week there are guided reading sessions in class, two of which will involve children in a small group working with their teacher on a specific reading task whilst the other children enjoy reading for pleasure with independent follow up activities.
In Nursery and Reception, children are given the opportunity to explore books in small groups. This may involve books without words where the children are encouraged to tell the story, learn how to handle books, discover the directionality of print, look at and learn high frequency words and talk about familiar stories.
We assign home reading books from Reception upwards. Every child is also issued with a Home Reading Record Book. At Rosehill, we value and expect regular home reading. Children should be reading every night; even if they can read fluently it is still important to spend time with them talking about their books and new vocabulary they have seen and to check their comprehension of what is happening in their book. Parents should also sign their diaries and comment if possible. Your support with this is very important. We monitor reading records on a daily and weekly basis and ask that reading bags are brought to school everyday.
We use a range of books from a variety of schemes which are banded by ability. Many of these books come from the Oxford Reading Tree scheme. Here pupils become familiar with the characters and use phonically decodable books to build their confidence and fluency. These books are levelled for difficulty and complexity using coloured book bands. We ensure that children have access to language-rich texts, picture books and novels to help nurture and develop vocabulary and spark an interest in reading (in line with their reading age).
Don't forget joining your local library will give you access to many books and reading activities.
Check out Oxford Owls where you can access and read many books online.
https://www.oxfordowl.co.uk/for-home/advice-for-parents/reading-at-home/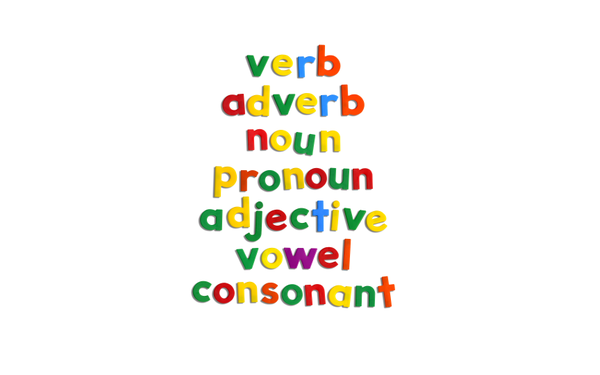 Punctuation and grammar
The children have explicit teaching and learning of grammar and punctuation. Children are expected to know the correct terminology, how and when to use it and then to be able to apply it in their work consistently.
All of our teachers and teaching assistants have had grammar training to ensure subject knowledge is secure and improve their pedagogy. Grammar and punctuation are taught in context during the daily English lesson.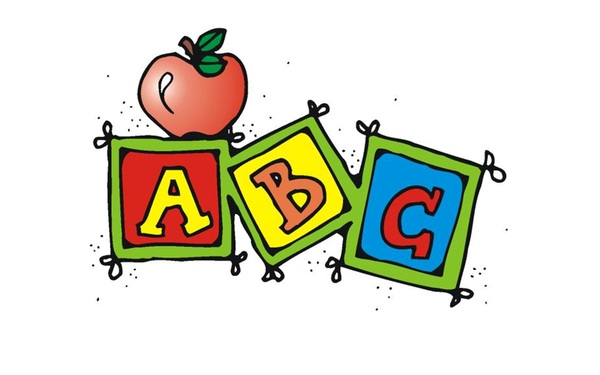 Phonics
Early reading starts with phonics and developing good phonics skills in younger pupils is vitally important. Phonics provision begins in Nursery and skills are developed daily throughout The Foundation Stage and Key Stage 1.
The school follows the Government guidance, Letters and Sounds phonics programme as part of our whole school approach.
Letters and Sounds is split into six phases:
Phase 1 (Nursery)

Phase 2 (Reception)

Phase 3 (Reception)

Phase 4 (Reception moving into Year 1)

Phase 5 (Year 1)

Phase 6 (Year 2)
This works progressively through phases according to the children's ability. More information about this can be obtained from your class teacher and during the phonics parents meetings. Phonics is taught daily for 25 minutes, this is separate to English lessons.
In key stage 1 they explore vowel digraphs and trigraphs (a group of three letters that make a single sound, like 'igh' as in 'light' further. They will begin to understand, for example, that the letters 'ea' can make different sounds in different words (dream and bread). They will also learn that one sound might be represented by different groups of letters: for example, 'light' and 'pie' make the same sound).
They will be learning spelling rules, such as adding suffixes to words e.g. 'ed' 'ing' 'er' 'est' 'ful'. They will be taught rules on how to change root words when adding these suffixes e.g. removing the 'e' from 'have' before adding 'ing' and then moving onto harder concepts, such as silent letters (knock, write, etc).
Reception
By the end of Reception, children should be able to read fluently and spell accurately:
Phase 2 High Frequency Words – Decodable and Tricky

a

it

I

at

is

dad

up

if

in

and

mum

back

but

of

into

big

his

him

had

no

on

got

go

an

as

can

off

not

get

the

Phase 3 High Frequency Words – Decodable and Tricky

will

that

then

now

she

this

with

for

he

them

down

me

my

see

too

was

all

look

we

you

her

be

they

are

Phase 4 High Frequency Words – Decodable and Tricky

went

from

children

little

it's

just

help

said

were

out

like

one

have

do

when

some

come

there

what

so
By the end of Year 1, children should be able to read fluently and spell accurately
Phase 5 High Frequency Words – Decodable and Tricky

don't

day

old

made

I'm

came

by

make

time

here

saw

house

very

about

your

oh

their

people

Mr

Mrs

looked

called

asked

could

Year 1 Common Exception Words

the

is

no

one

a

his

go

once

do

has

so

ask

to

I

by

friend

today

you

my

School

of

your

here

put

said

they

there

push

says

be

where

pull

are

he

love

full

were

me

come

house

was

she

some

our

we
By the end of Year 2, children should be able to read fluently and spell accurately:
Year 2 Common Exception Words

after

child

every

half

move

plant

whole

again

children

everybody

hold

Mr

poor

who

any

Christmas

eye

hour

Mrs

pretty

wild

bath

class

fast

improve

old

prove

would

beautiful

climb

father

kind

only

should

because

clothes

find

last

parents

steak

behind

could

floor

many

pass

sugar

both

cold

gold

mind

past

sure

break

door

grass

money

path

told

busy

even

great

most

people

water
Here are some useful phonics websites you can use to find out more and also practice your phonics at home.

https://www.gov.uk/government/publications/letters-and-sounds-principles-and-practice-of-high-quality-phonics-phase-one-teaching-programme
http://www.letters-and-sounds.com/what-is-letters-and-sounds.html
https://www.phonicsplay.co.uk/ParentsMenu.htm
https://www.oxfordowl.co.uk/home/reading-site/expert-help/phonics-made-easy#
Year 1 phonics test
Since 2012, all children in year 1 undertake a phonics screening test during the summer term. The children are tested on their ability to apply their understanding of phonics to reading a selection of 'words'. Some of these are real and some are not. the tests are taken individually, so your child will sit with their teacher and work through the test.
Once the tests are completed, the school will report to parents whether their child ahs achieved the expected age related standard or not. Children who do not reach the standard in year 1 will be retested in the summer term of year 2.
There will be more information available regarding the tests later on in the academic year and we hold parent phonics meetings and drop in sessions in the Autumn Term.
Check out Mr Thorne Network on youtube, where Mr Thorne and Geraldine Giraffe practice their phonics!
Handwriting
We want all of our children to take pride in their presentation and we advocate a cursive/joined-up handwriting style throughout school. We use Kingston Cursive as the basis of our handwriting policy that covers all the requirements of the 2014 National Curriculum. Letter - Joins is a website which supports this scheme.
We aim to make handwriting an automatic process that does not interfere with creative and mental thinking. We promote and teach pre-cursive handwriting in the Foundation Stage and Year 1 and cursive, joined-up handwriting in Year 2.
Pre-cursive (Foundation Stage)
Cursive (Key Stage 1)
At Rosehill we do not label our children. We have high expectations of all children and strongly believe that all children are equally able. Some may take longer to grasp concepts and may need careful scaffolding or extra time/support (guided groups, same day catch-up, additional homework, pre-teaching, post teaching, intervention group, specific parental support).
English long term Planning 2019-2020 EYFS- Nursery/Reception/Year 1 & 2
Pupil Voice:
What do the children say about English at Rosehill Infant & Nursery School?
" I like listening to Nursery Rhymes and reading with my dad. "
Nursey Child
" I like playing my sound games and writing in the glitter. "
Reception Child
" I am good at reading because I love phonics and I know how to read using my diagraphs. "
Year 1 Child
" I like English because it's fun and you get to read lots of stories and information books. We can learn about lots of things"
Year 1 Child
" I love English because we get to do drama and hot seating and we can act like the characters we've read about."
Year 2 Child
" I love editing my writing to make it look and sound better."
Year 2 Child
Our G and T children attended the Derby Book Festival and met the famous Author Jeanne Willis! Here's a look at what they got up to!
We love Jeane Willis!
Reading is fun!
Come and have a look at all the reading opportunities we provide in school!
Children love to read quietly and independently or together out loud!
Book Week
We had an amazing Book Week this year themed around 'Perfect Poetry!' We enjoyed reading and writing lots of poems, dressing up in our fancy dress parade and selling and raising lots of money to improve our class reading areas! A huge thank you to all the parents for their continued support and classroom visits during Book Week.
Have a look at what we got up to during Poetry Week. We enjoyed our visit from Poet John Rice.
Ready Steady Read
Thank you to all those parents who supported us with 'Ready Teddy Read' week. We're very grateful to have such supportive parents. We hope the reading session on Friday morning was informative and you were able to take away some ideas on how to support your child with their reading at home. The children really enjoyed spending time sharing books with you!!
There was an error processing this link (the page was not found).